About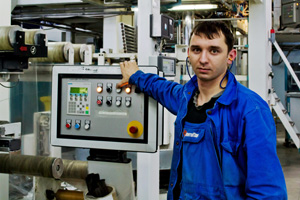 Private Joint Stock Company PentoPak has successfully operated on the Ukrainian market of polyamide packaging since 1998. We are confident in the future of flexible packaging and therefore make every effort to improve the multi-layer synthetic casings and shrink bags.
Our products have won the recognition of consumers not only in Ukraine but also in more than thirty countries around the world. Today, the production of products we are able to combine:
Advanced production processes;
Reliability and compliance with international standards of product quality;
The experience gained from years of successful activity.
PJSC PentoPak provides a full cycle of production of packaging materials, sales and after-sales service.
Our products have been successfully used for packing meat products industry. The company is expanding its field of action with the modernization of the production is actively developing new markets packaging in dairy industry, fish processing, animal feed.
На сегодняшний день предприятие производит многослойную синтетическую термоусадочную оболочку Пентафлекс® в ассортименте и термоусадные пакеты ПентаВак®, ПентаТерм®.
Today the company produces synthetic multilayer shrink wrapper Pentaflex ® in stock and shrink bags PentaVac ®, PentaTerm ®. PJSC PentoPak offers a full range of services for the production, development, design, printability, shirring.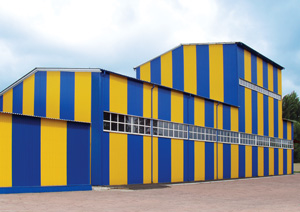 Modern equipment manufacturers worldwide, with the ability to print with UV, water, alcohol-based inks, which is used in the enterprise, the potential to cause printing of any degree of complexity for flexible packaging. Printing of flexible packaging materials made in view of packed product specifications, customer requirements and recommendations of experts.
Since 2010, the production of PJSC PentaPak has been certified in accordance with the requirements of the quality management system ISO 9001.
Particular attention is paid to the quality of our products. The company has implemented a quality control program. We make every effort to create a reliable flexible packaging, which is ideal for hand and automatic packing. All the products manufactured by the company are certified and meet the technical requirements. The quality of our packaging has repeatedly stated prizes and awards at prestigious exhibitions and competitions both in Ukraine and abroad. Among them: an international IFFA exhibition in Germany, FoodTechPack in Turkey, WorldWideFoodExpo in the United States, Food Pack in Russia, Agromprodmash in Russia, Ukraine Indprodmash, Food in Riga and many others.
Trust the professionals and we will create the best possible packaging for your product!